Tuesday, March 22, 2011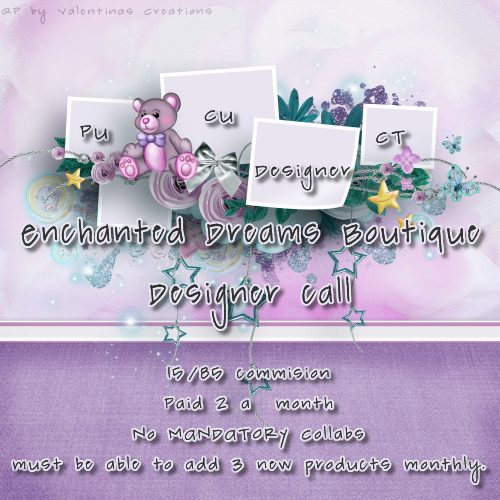 EDB is now accepting new designers and CT members.
15/85 Commision
No setup fee
NO mandatory collabs
Must be able to add 3 products monthly.
-----
CT Members must be copyright compliant
Work with various designers
Have a blog or site to post tuts to
email me today for more info
enchanted.dreams.boutique@gmail.com
Grab our blinkie!


http://i854.photobucket.com/albums/ab106
/enchantedDB
/EDBDreamy_Blinkie.gif
___________________



http://i854.photobucket.com/albums
/ab106/
enchantedDB/EDBDreamy_Banner.gif

Blog Archive

About Me
Labels